Please enjoy this special edition of the DWC Newsletter with special thanks to Em Hench, editor in chief. This edition highlights women's fight for the vote and celebrates 100 years of exercising that right. You know that when women vote, we win.
Mission Statement
The purpose of the Democratic Women's Club is to unite members for the common cause and good of the Democratic Party. The Club disseminates information regarding principles of the Party; encourages citizens' participation in the local, state and National government; works to elect Democratic candidates; and supports community causes.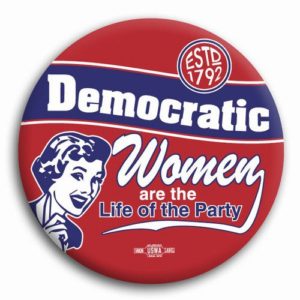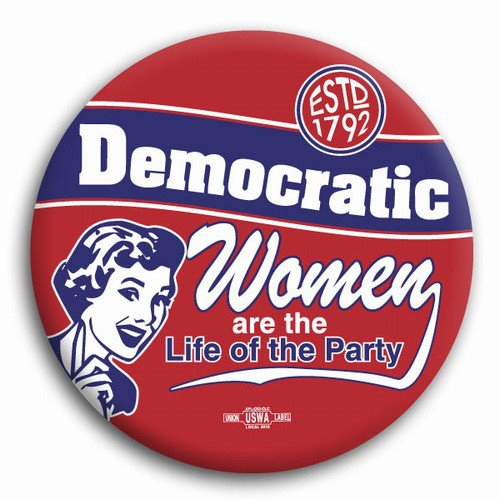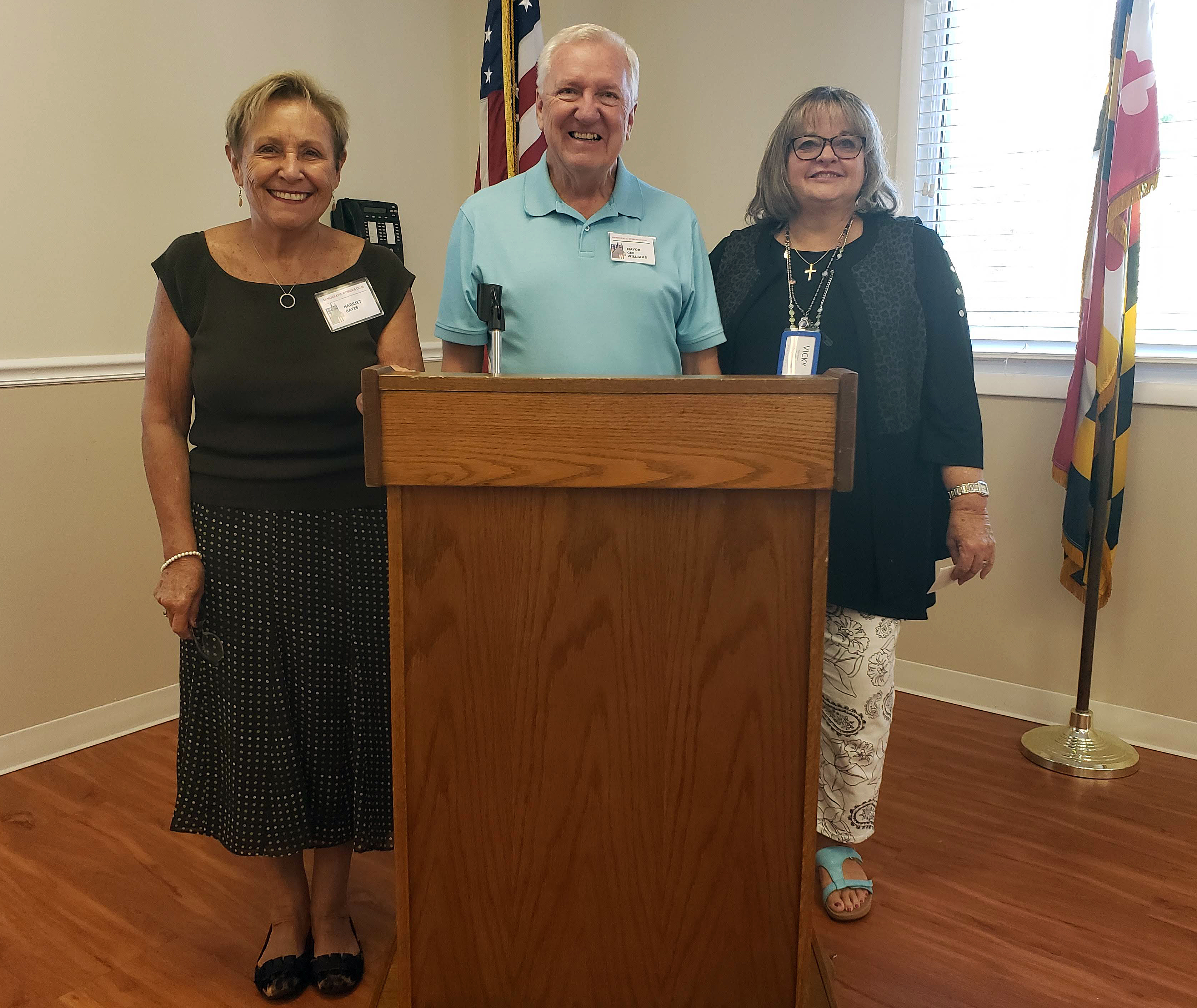 Gee Williams, Mayor of Berlin, spoke to the Democratic Women's Club of Worcester County at the club's September meeting.  Mayor Williams spoke on environmental issues affecting Berlin and Worcester County.  Shown L - R :  Harriet Batis, DWC Co-Vice-President; Mayor Williams; and Vicky Wallace, DWC President.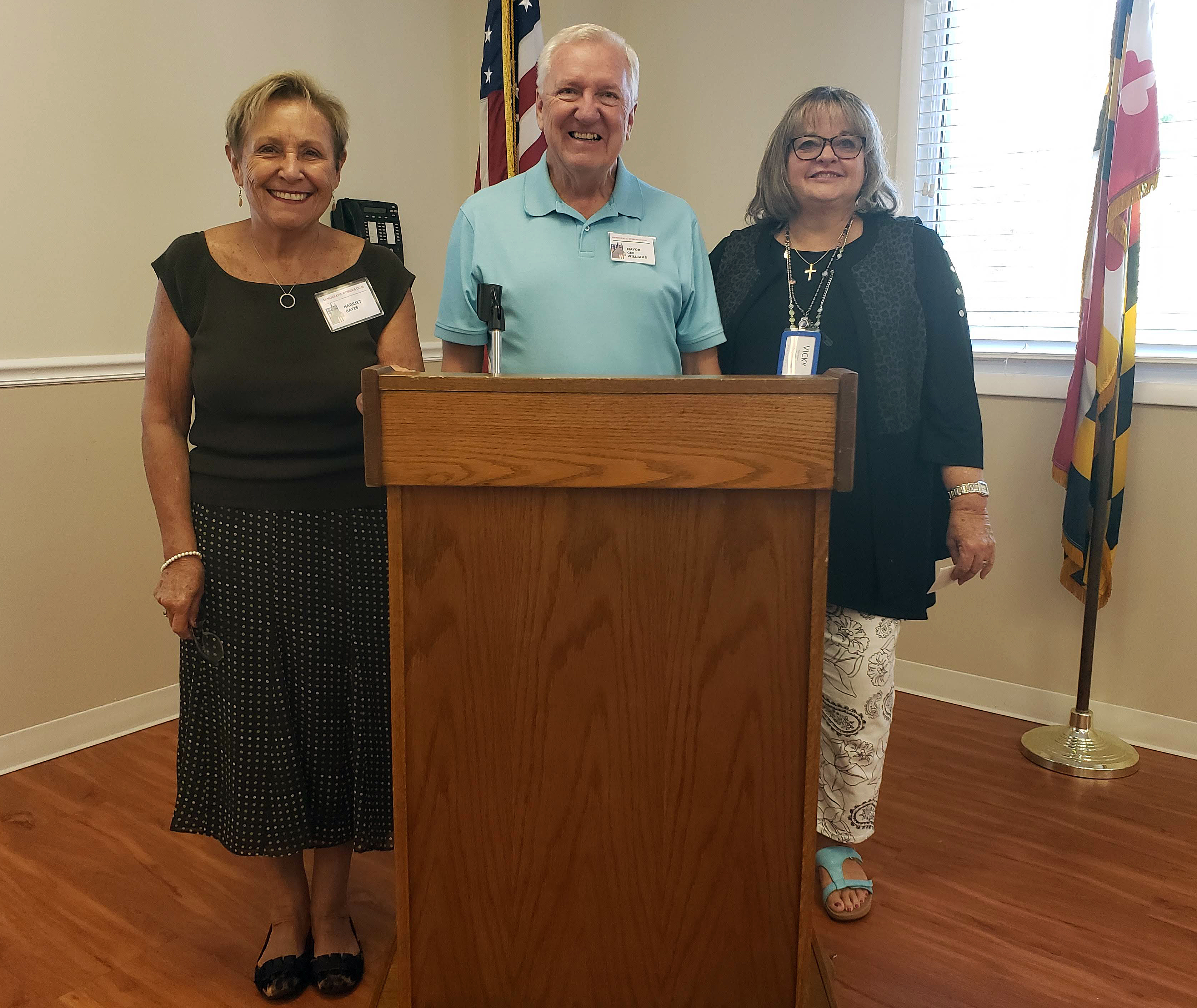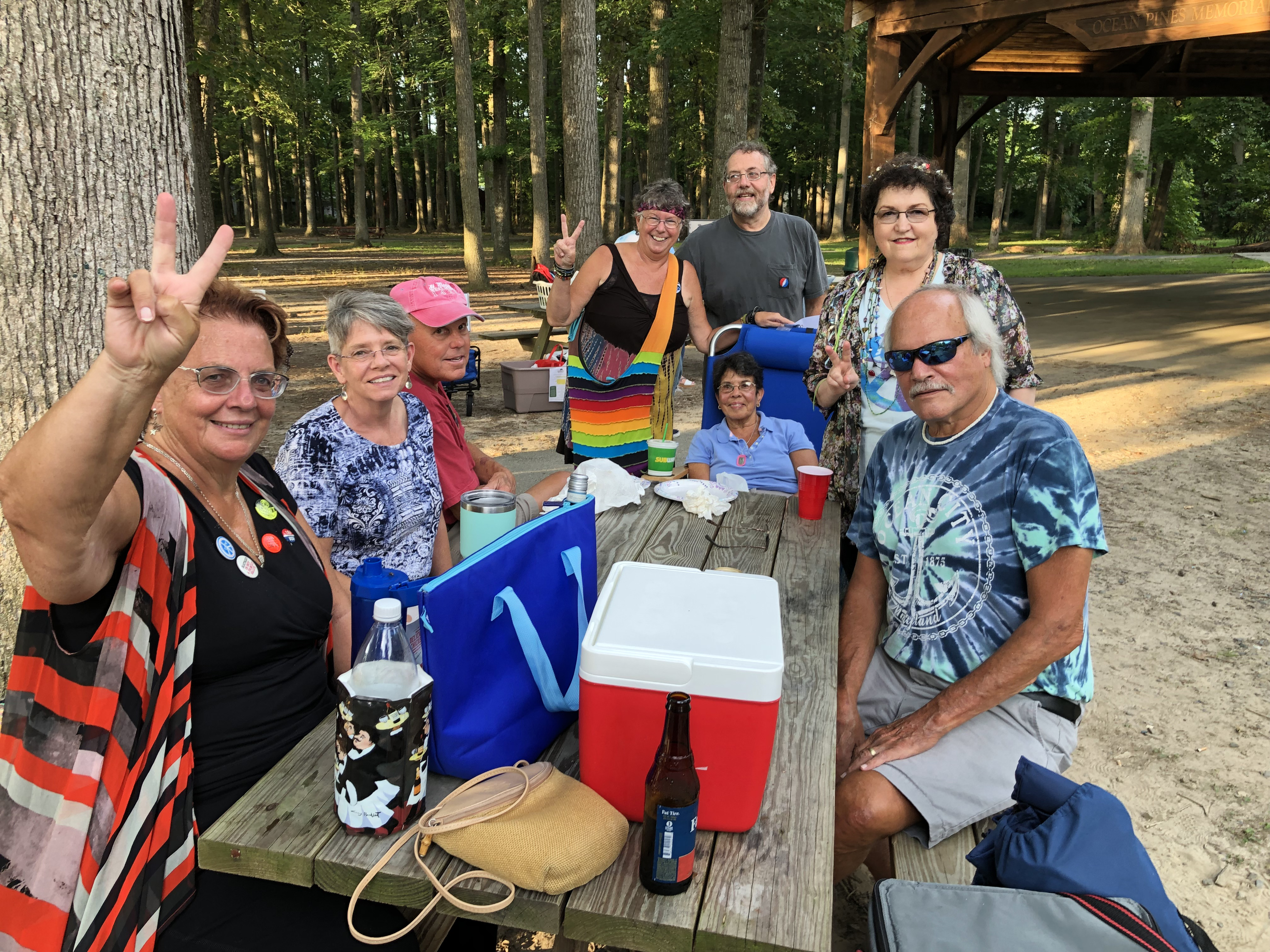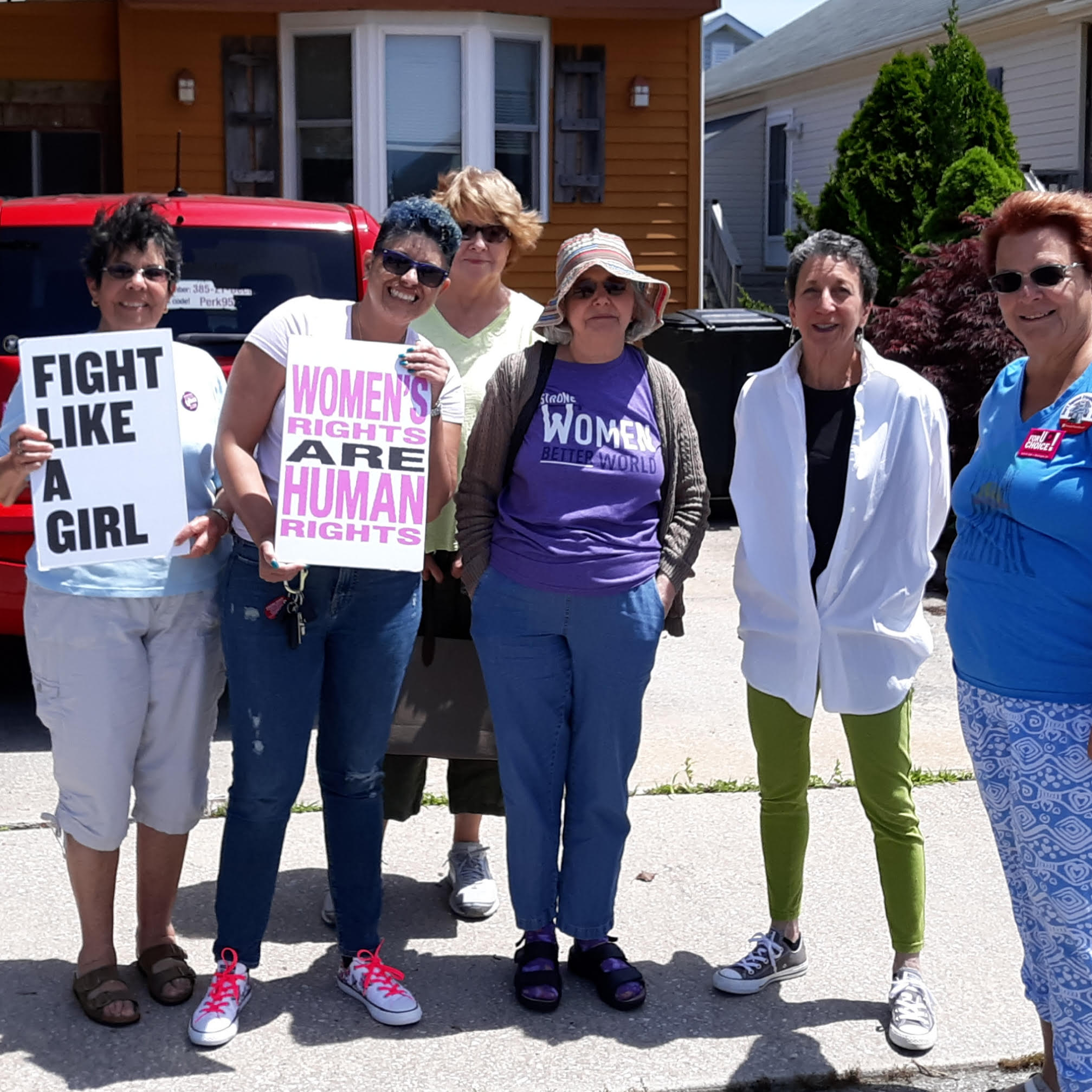 Stop The Bans
Planned protest against the recent bans on abortion rights held in the Montego Bay Community.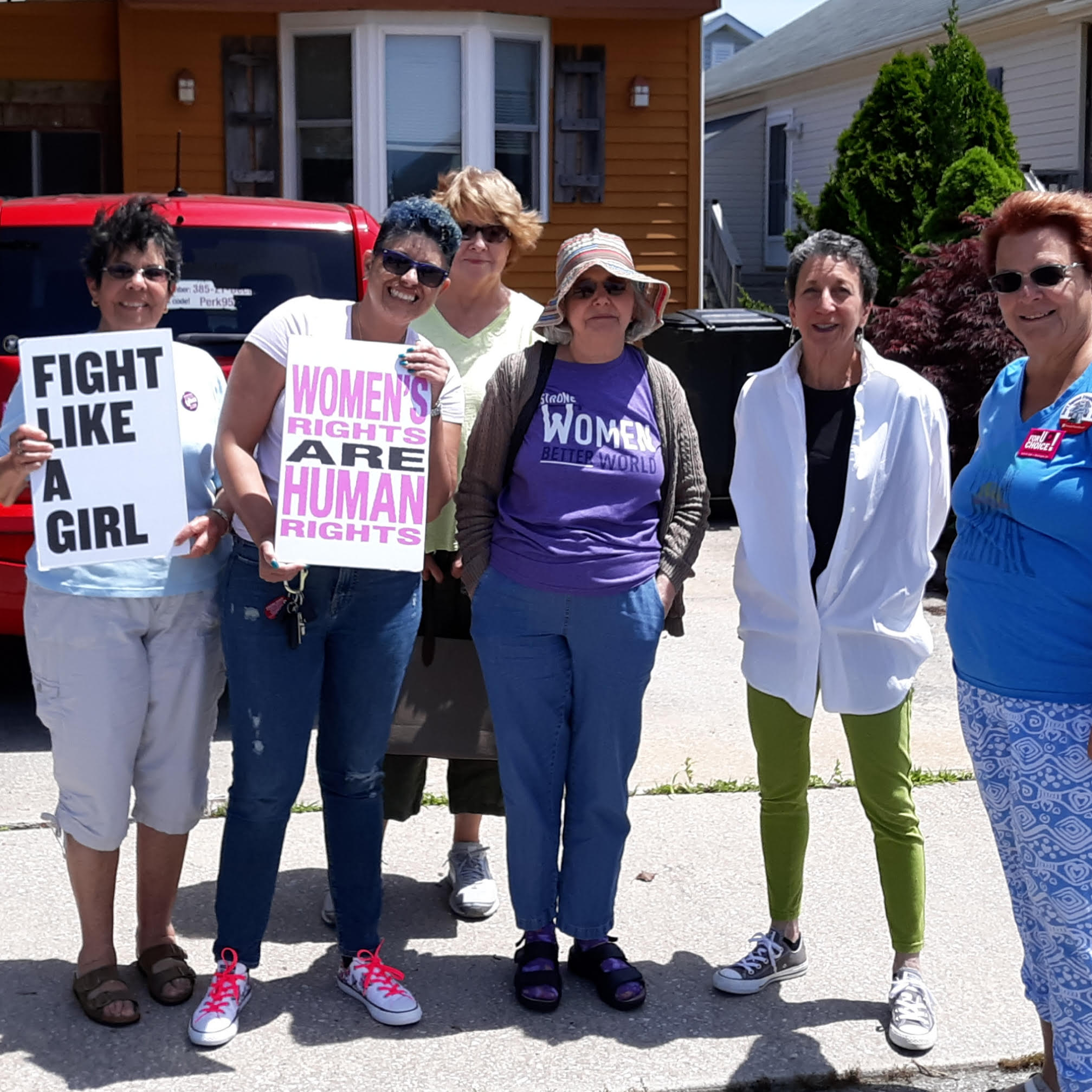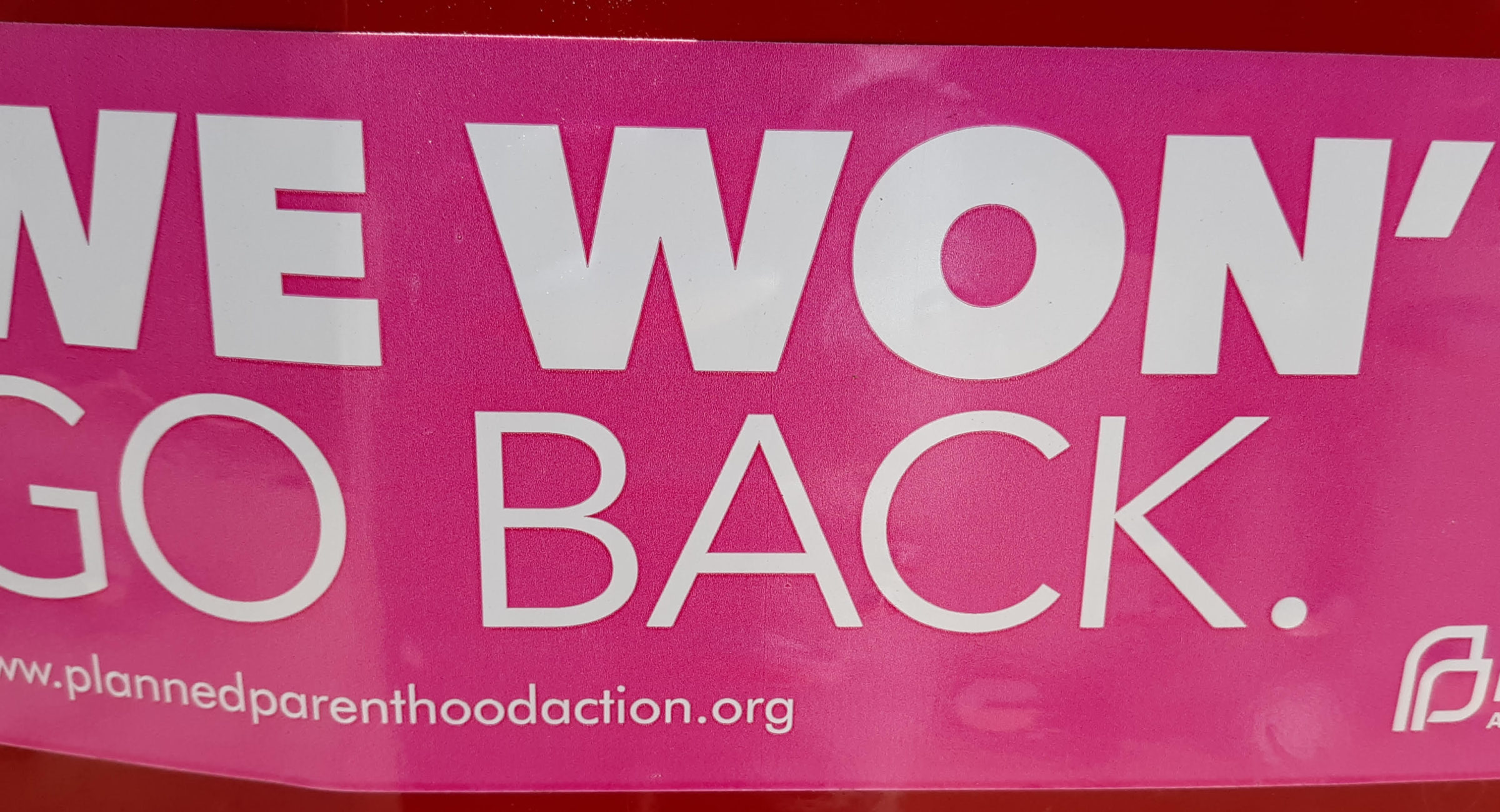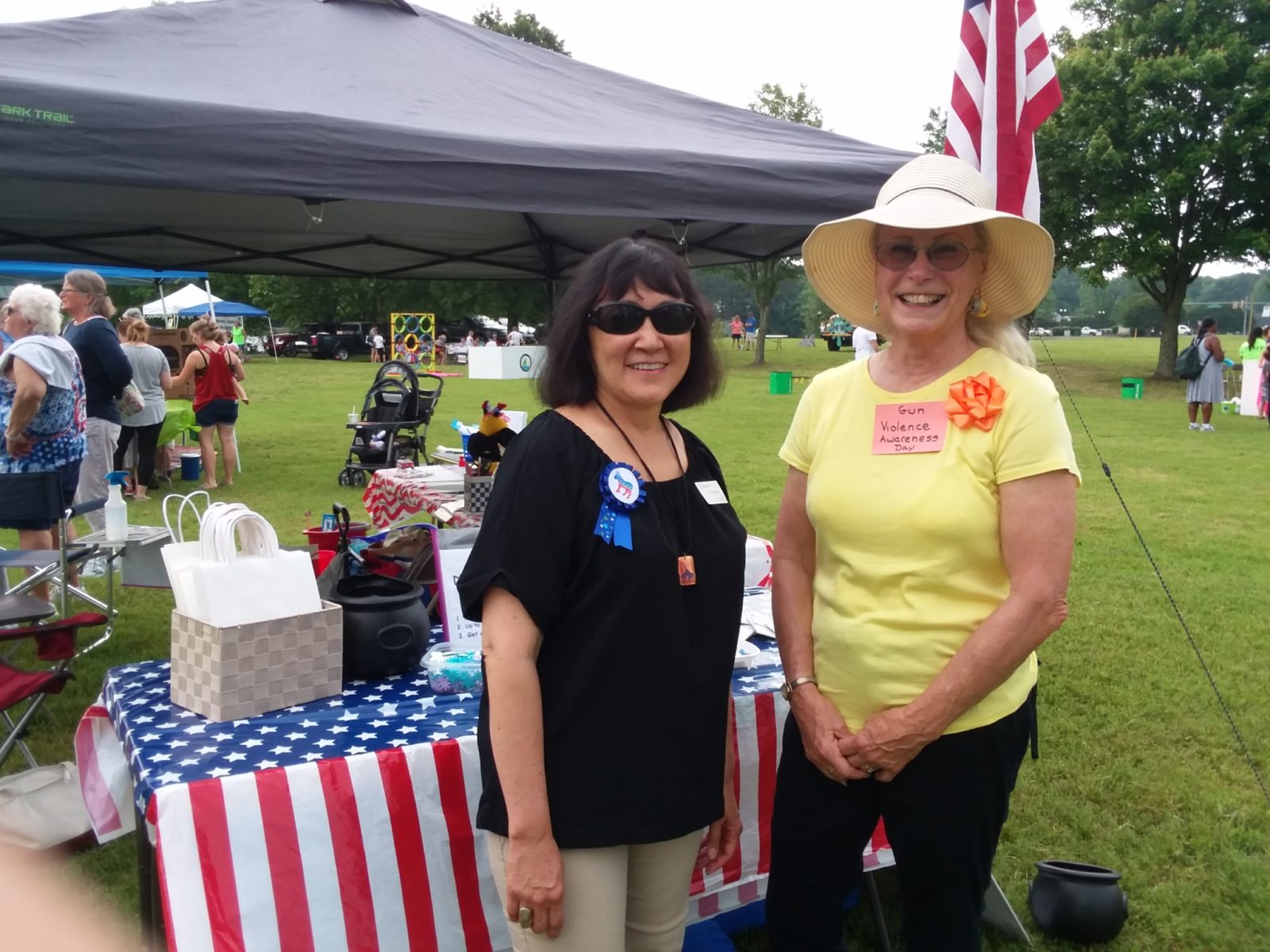 50th Anniversary Family Fun Day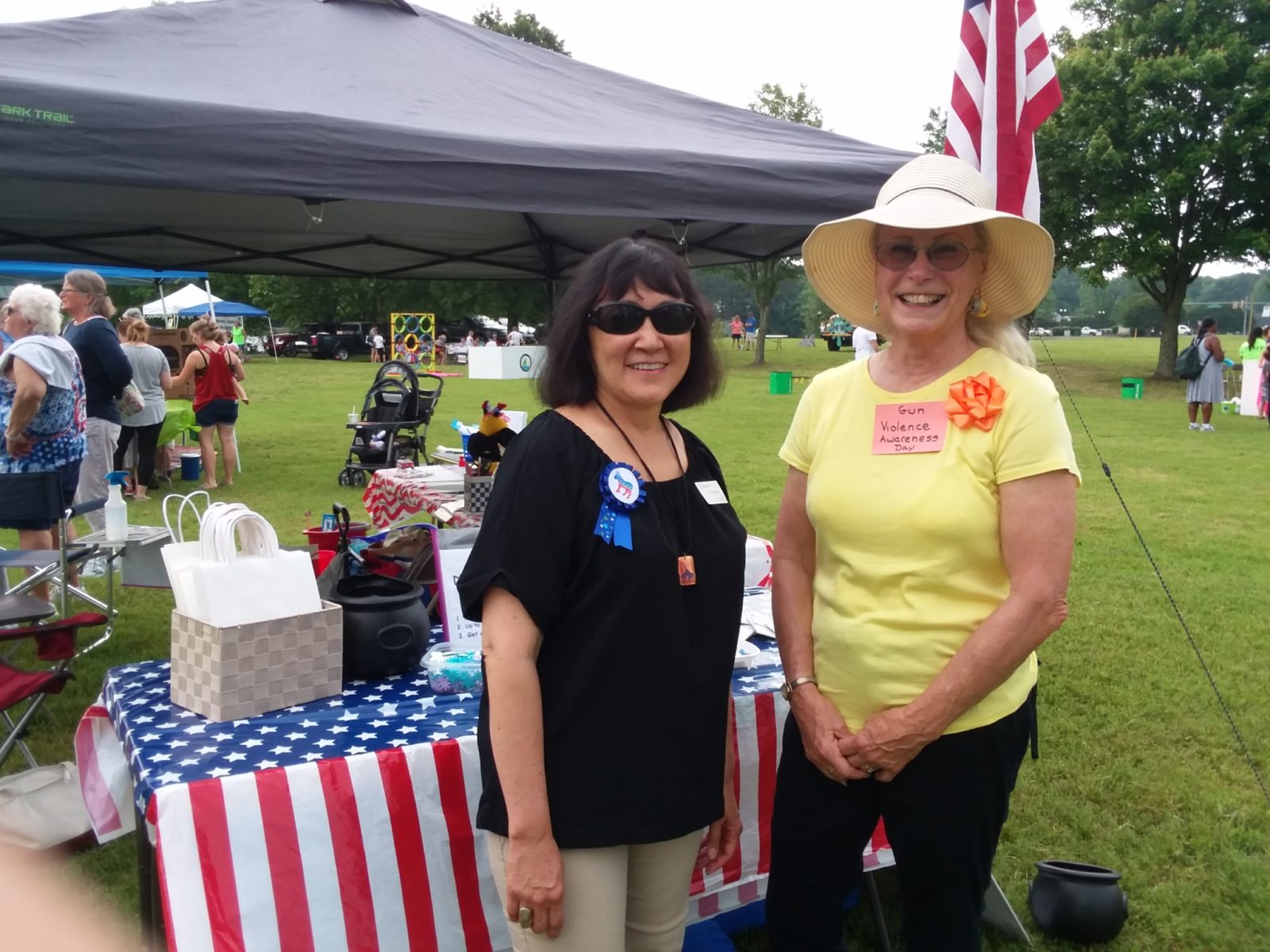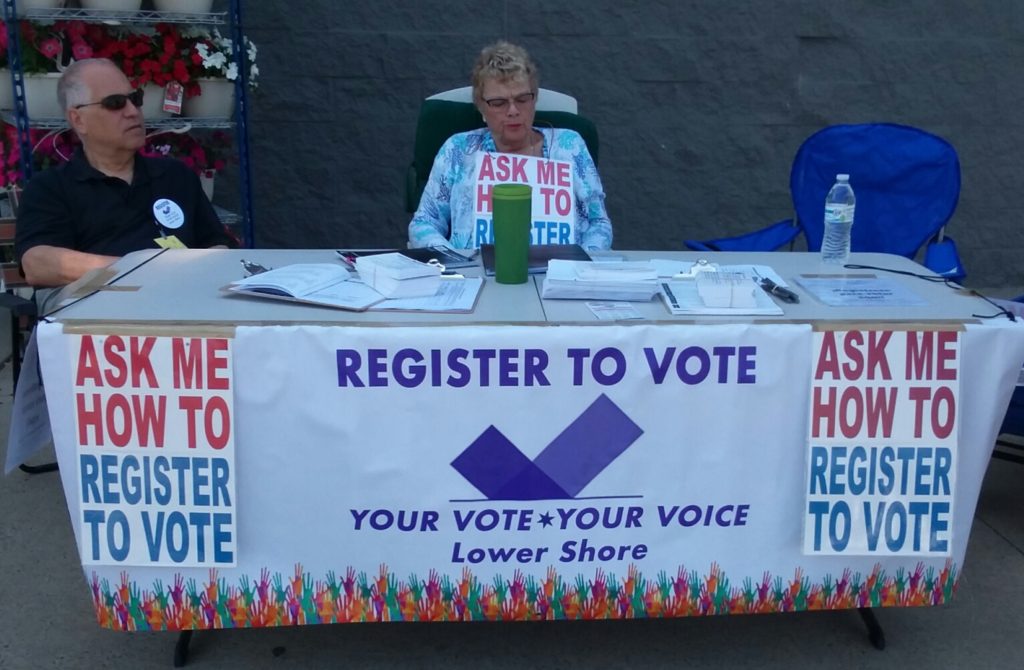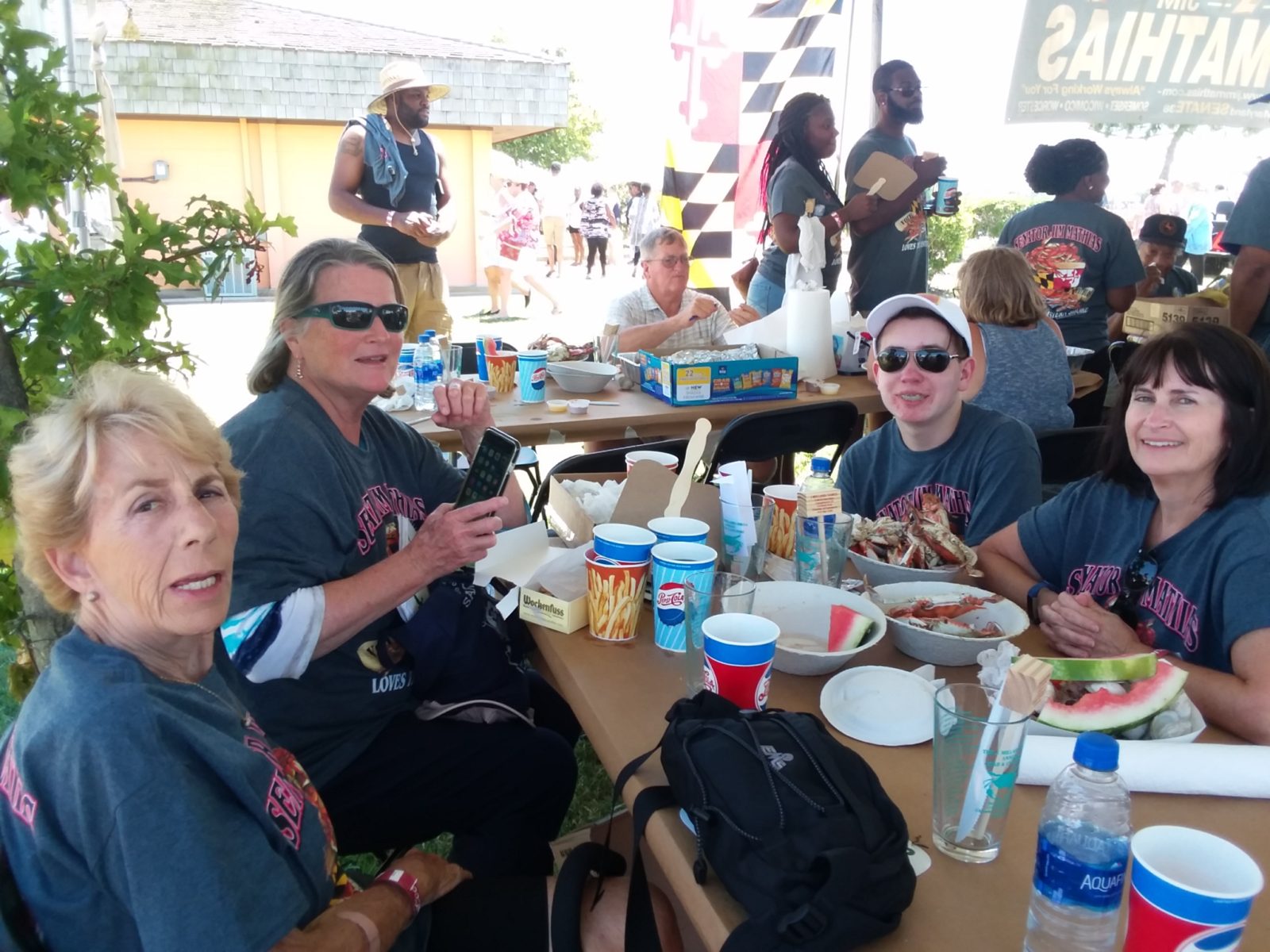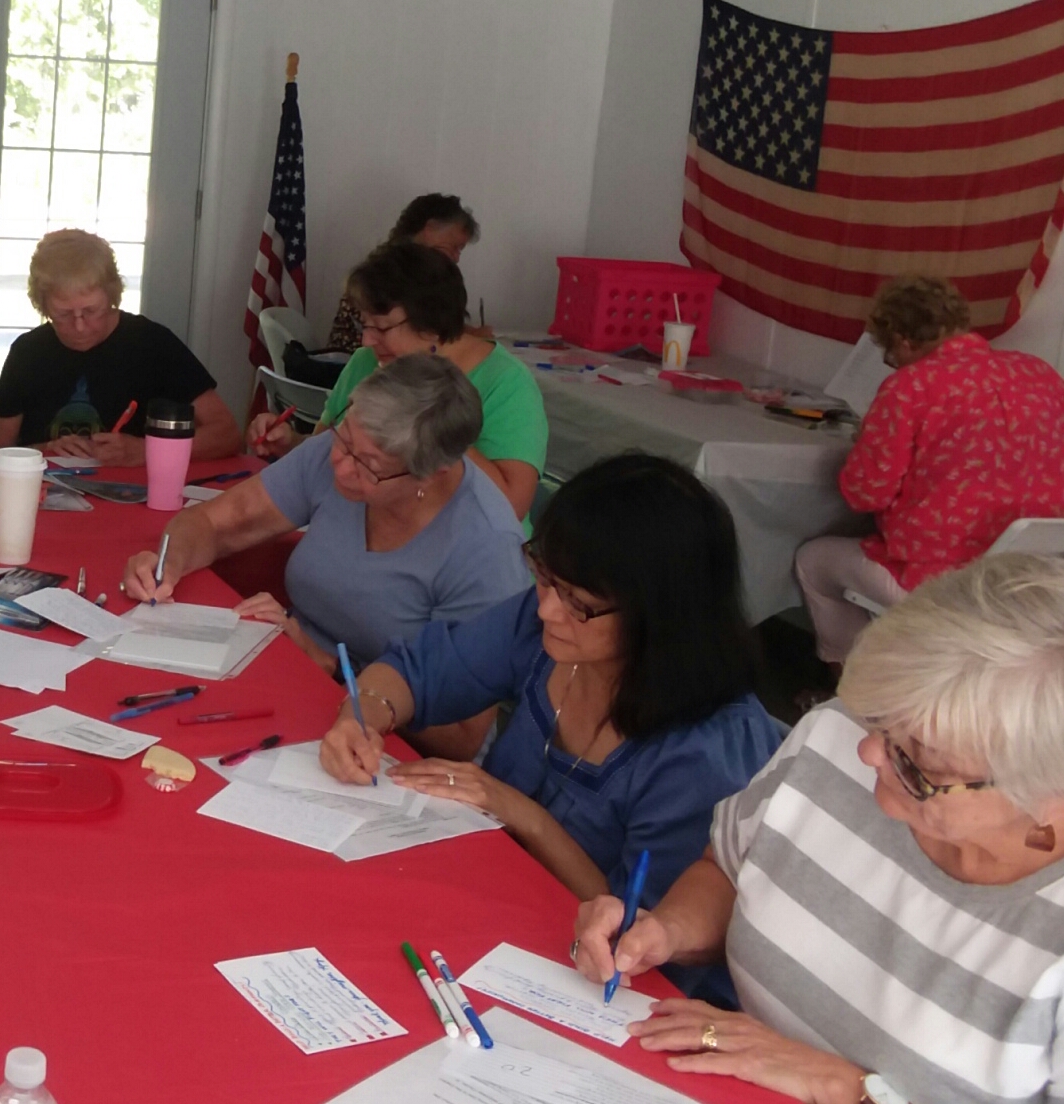 Voter Postcard Party
Join us Wednesday mornings 10AM at headquarters.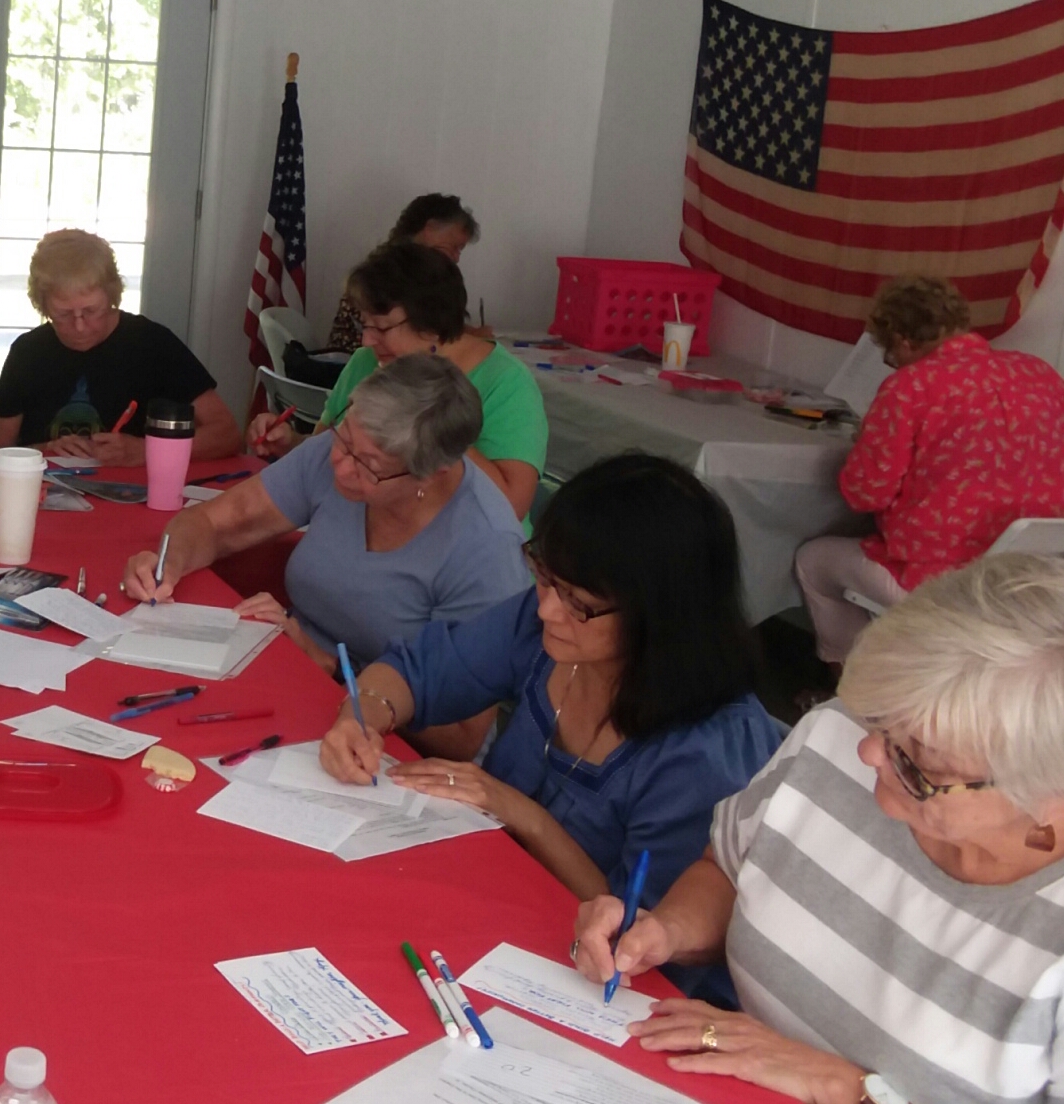 Welcome to the Democratic Women's Club of Worcester County, MD – a dynamic, growing group of women united in supporting the causes and principles of the Democratic Party. We welcome both full and part time residents of Worcester County and surrounding areas. The club meets on the third Monday of each month (except July and August) at the Ocean Pines Community Center at 10:00 AM. Meetings include a speaker program with interesting educational topics, a business meeting and coffee and conversation.
The goals of the Democratic Women's Club are to:
Provide a welcome, lively social gathering for our members
Disseminate information about the Democratic Party
Encourage voter participation
Provide information about Democratic candidates running for office and support and work for candidates representing the Democratic Party
A very important objective of the Democratic Women's Club is support for non-profit organizations in the community. Sharing Monday is our signature program which provides food and cash donations to local food pantries each month. Donations of food and cash are collected on the [info cut off on website] collects toys for needy children for the holiday season.
Major fundraising activities include the Spring Geranium Sale, Silent Auctions, and the Chili Cook Off. Other club activities include a holiday luncheon, field trips, several book clubs and other social events.
Upcoming Events
View upcoming events for Worcester County Democrats.