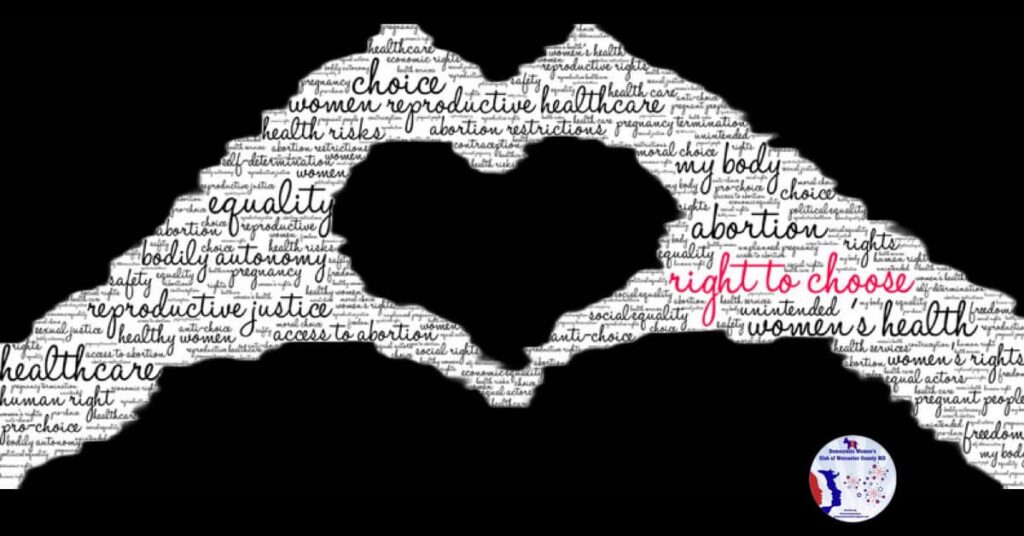 Democratic Women's Club of Worcester County
STATEMENT ON REPRODUCTIVE RIGHTS July 2022
The historic Supreme Court ruling that overturned Roe v. Wade is an attack on the reproductive rights of women and non-binary people. This will affect thousands, pushing reproductive rights back 50 years:
To the days of back alley abortions
To individuals committing suicide because of an unwanted pregnancy
To domestic violence by men who abuse and murder the women they got pregnant
To the increase of maternal death rates of women of color
To impoverished communities
Trigger laws in multiple red states have already outlawed abortion. We believe now is the time to act. Congress must codify Roe v. Wade. The days of protests are not enough. We need to ensure that Maryland continues to be one of the states with strong laws that protect everyone's reproductive rights, including abortion.
The motto of Maryland is "The Free State," founded on religious freedom. Maryland will play a key role for those in other states looking to end a pregnancy. The Democratic Women's Club of Worcester County stands with our community. We will not stay silent. We will not sit idly by. We urge all to get involved.
For individuals looking to join with like-minded activists, please contact us at [email protected] or on Facebook!